HOW TO USE YOUR EASYBREATH MASK?
Have you decided on an Easybreath mask? Discover our tips for optimal use!
To really make the most of your Easybreath, some information and tips might be useful to keep things safe on your future excursions.
Emily, snorkeling product manager from 2015 to 2018, explains how to use your Easybreath mask properly.
OUR TIPS TO USE YOUR EASYBREATH MASK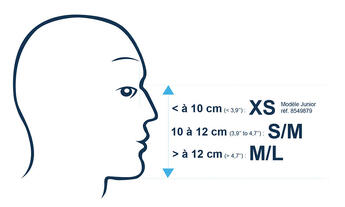 CHOOSING THE RIGHT MASK SIZE
Be sure to choose the right Easybreath mask size to fully enjoy all of the underwater wonders!
Check out our video tutorial on choosing the size of your Easybreath mask.
A FEW USAGE TIPS
- The Easybreath has been designed for adults and children over 6 years old.
- Choose the right size to ensure that the mask is watertight.
- Opt for a low intensity snorkeling trip to avoid excessive breathing effort.
- Don't freedive : the Easybreath mask is only designed for the surface!
- Last but not least, enjoy!
Underwater wonders await you. Have a good snorkeling trip!
Now that you know how to really make the most of all of the underwater wonders, check out our maintenance tips to extend the life of your mask.
Baptiste, Subea Digital Manager
I'm the Digital Manager for the Subea brand. I'm keen on spearfishing and freediving and have been scuba diving for over fifteen years. I have my level 1 FFESSM and PADI certifications up to "Rescue" level.
 
* The prices listed on the site are the prices recommended by DECATHLON SA's central purchasing department.